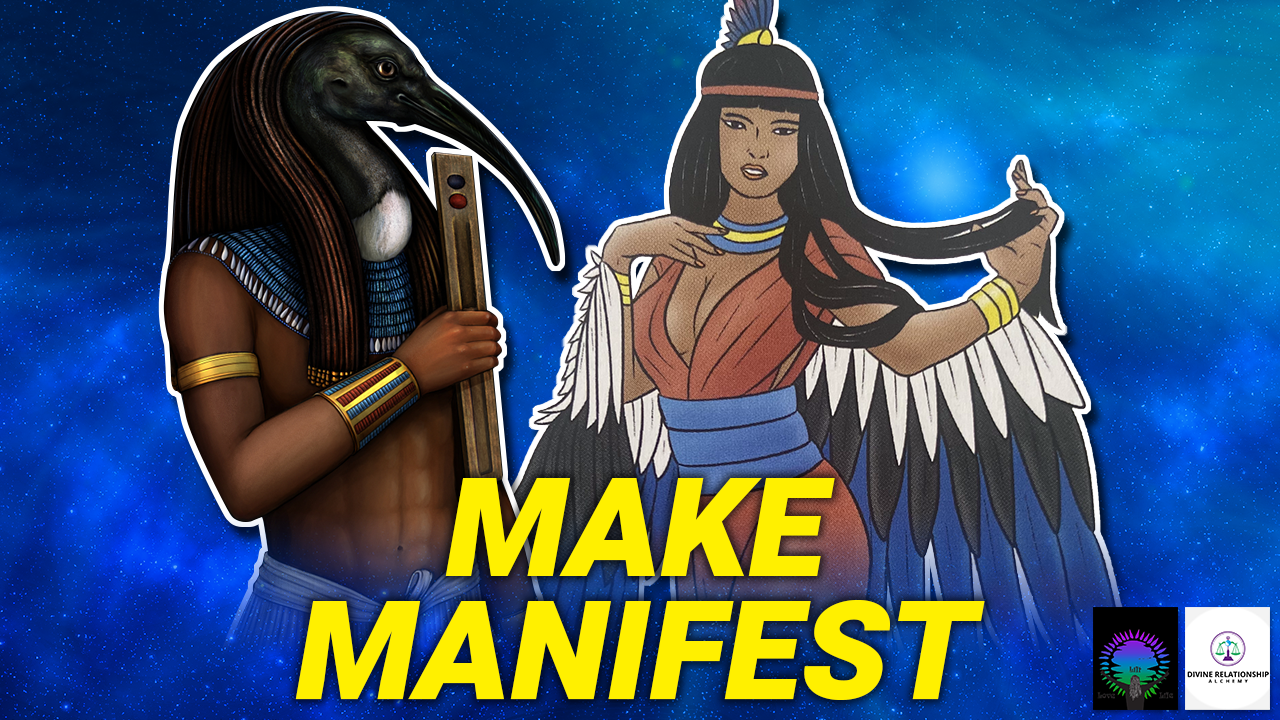 About Make Manifest Course
In this course, Make Manifest, you can expect to be downloaded with all the tools necessary to embody all that your heart desires. Knowledge, Wisdom, & Understanding is the trifecta essential in creating and manipulating your consciousness and this reality. By the end of this course, it is our goal to fully assist you in your Alchemy of Self.


In this course you will learn about the Power of Your Imagination, Invocation, Symbols, Gematria, Vibration, Meditation, Rituals and How to Cultivate it all together to Make Manifest!! This 3 Day Course will provide you with the Quintessential Tools to tap into your Super Power and Be Sitting on Top of the World!!
THE CHAOS FAMILY
Do you want real SUPERPOWERS? Well...you'll feel like you've been given Superpowers when you go through Make Manifest with DreamWise and DRA!
Simple in design, yet packed with powerful information that will satisfy a beginner in spiritual science and veteran alike. 
The ONE thing that stood out for me was the breakdown on the toroidal field on day one, which changed how I applied other spiritual work and techniques from other sources.  Great material and teaching on how to apply everything in a step by step systematic way, so things click.  What more can you ask for.  RUN and take this course.  Best investment in yourself you'll ever make.  Peace!  
Aaron Butts  
Dream and Dra, this has truly been the BEST manifestation Course I have taken....I am still smitten by the detail of information and how the both of you taught us from your Heart!!!! You gave us your best.  This course gave me so many clarity of varies subconscious topics and how to literally apply the information. You taught me the meaning of why we must "LET GO AND LET GOD". This was once a difficult task to do...especially when you are hurt by people/family members who mean you no good. Each one of you have a special way of communicating and teaching to give understanding.  Spirit led me to DREAM WISE YOUTUBE page in October, and it has been a blessing ever since. I have to listen to all of the modules again in order to continue to get innerstanding and how to apply and get desired results with evidence.  It takes time to make changes, but with your teaching, I feel great things are going to MANIFEST for me.
The main lesson I learned from your teaching is "WE GOT TO DO THE WORK" and "HAPPY FEELING IS KEY"!!!!
Once again Dream and Dra, thank you for all that you did for us....Many Many successes and prosperity for you and your platform.  You are honestly needed out here to help those who desired to be helped.....All the very Best!!!!! 
Viola Pressley 


Dream and DRA Wise offer the spiritual tools we all need to implement while walking this path. Their information is very grounding and broken down in a way that will lead to the knowledge turning into wisdom. During this course, I was comfortably familiar with the information they were giving from previously having implemented it into my journey, but let me tell you.. they give some Powerful rituals and routines that will surely activate that inner Magick. This class is beneficial for all Spiritual seekers no matter the level. MAKE MANIFEST & remember HU you are.
Much love to the God & Goddess!!!  
Omar
Peace Wise family, I had enjoyed the class especially mode 3. It made me reevaluate myself.
Respect
Terry
Words aren't enough to describe what I experienced taking this course. I've been learning different concepts from different sources for years, and this brought together many of them (Deities, Gematria, Vibration, Torus Field, Vesica Piscis, and many more) in a way that was simple, to the point, and made intuitive sense.
My biggest insight was realising that many people know stuff and collect information, but doing real work is a next level. 
THIS COURSE SHOWS YOU HOW TO DO THE REAL WORK.
And how to Transform yourself, as long as you're willing to walk the path. I have a new awareness for myself, and this will also allow me to go deeper with my coaching clients.
The value you get in this course is WAY higher than the investment. Take this opportunity. Wherever you are on your spiritual journey, this will give you what you need to continue progressing.
Thank You, Dream and DRA'! 
Aaron Price  
I really enjoyed this class and it has been extremely helpful for me in my journey.  I loved all of the presentations.  The exercises were very helpful and practical.  I plan to incorporate them into my life on a regular basis and keep doing the work.  I definitely feel more empowered to MAKE MANIFEST!  Thank you so much Dream and Dra for sharing so much with us!!  
Sicily Burner
I truly grateful for this class. The transparency, the realness, the genuine LOVE. I have attended many classes and one of the things that have turned me off, is the missing of genuine energy. Spirituality in many ways has become trendy, and it was a great feeling to be in the energy of REALNESS!! The understanding that we are all on a journey, and we all must create what works for us. There are no rules and particular ways that things must be done. The important part is doing the work and finding out what WORKS for YOU!! What resonates with your spirit? What speaks to your divinity within? I am truly grateful that this class spoke on that. There were many questions that were asked, and I truly admired the answers that were given. The answers allowed each individual to focus on their own inner power instead of looking for the "teachers" to give the power. You guys did not allow anyone to put either one of you on a pedestal. That was so beautiful to witness and it is is necessary in this shift. People have to see they are their own savior! They hold their own divinity, they just have to use the tools to tap in. I learned so much from this course. Nuggets that I will always be able to refer back to. Thank you for your energy and the time you spent to share with us. Thank you for your truth and transparency. Thank you for sharing your experiences that brought you to the wisdom and knowledge that you are now able to share to the masses. Thank you for answering the call! Thank you for your divinity!! I am truly grateful!! I look forward to all that you both will do in the future. As beacons of love, you both are truly an inspiration. Thank for showing what healing truly looks like!
Iman Boykins
I'm truly grateful I signed up for this course because I've just put every thing that I do into more perspective and understanding my divinity and who I am as a chaos being, and really getting into more healing and places i know that work needs to be done in. Thank y'all for teaching this course, this is way better than any college work I do because this is something spirit yearns for! Love y'all and thanks
Chloe
Knowledge
On Day 1 of this course, you will gain the knowledge of Make Manifest, Imagination, Invocation, Symbols, how to Utilize Gematria for your benefit and more. The name of the game on day one is to gain all the knowledge and tactics that you can do to manipulate your energies and tap into that part of you that knows.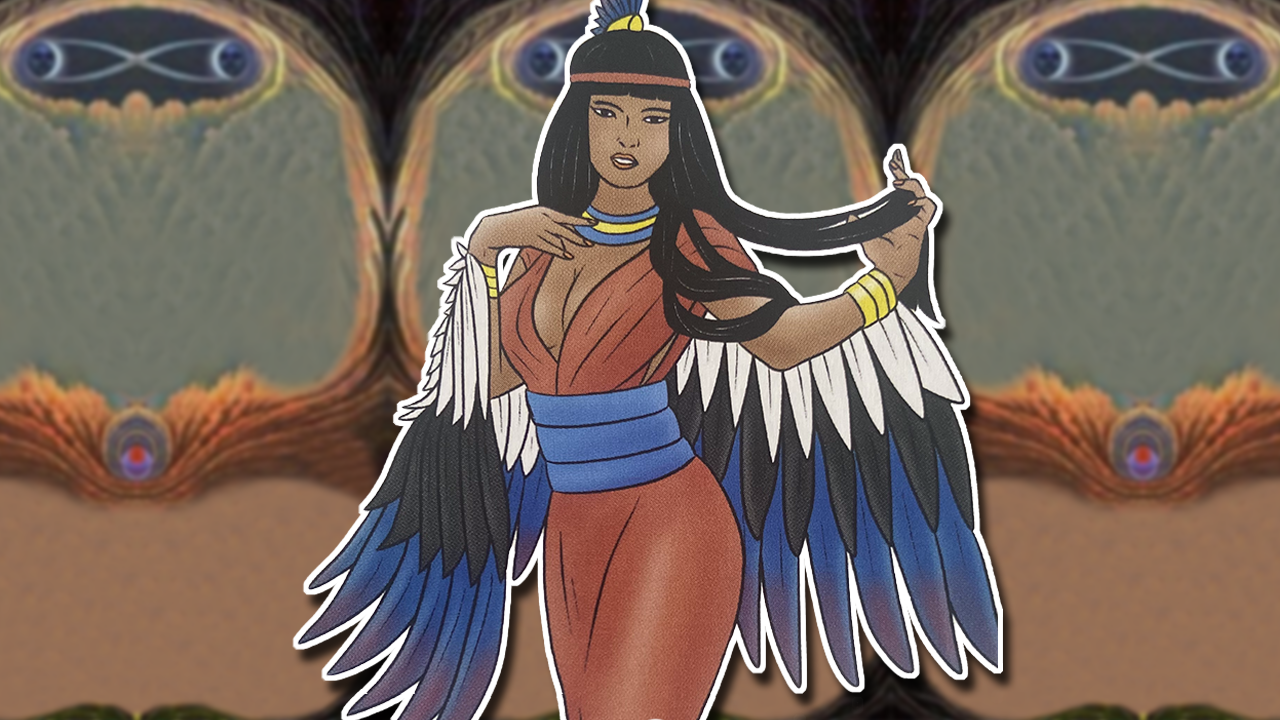 Wisdom
On Day 2 of this course, you will gain wisdom on how the application of vibration, meditation and rituals effects your ability to Make Manifest. You will receive step by step guidance on how to raise your vibration, meditations for manifestation, and powerful daily routines.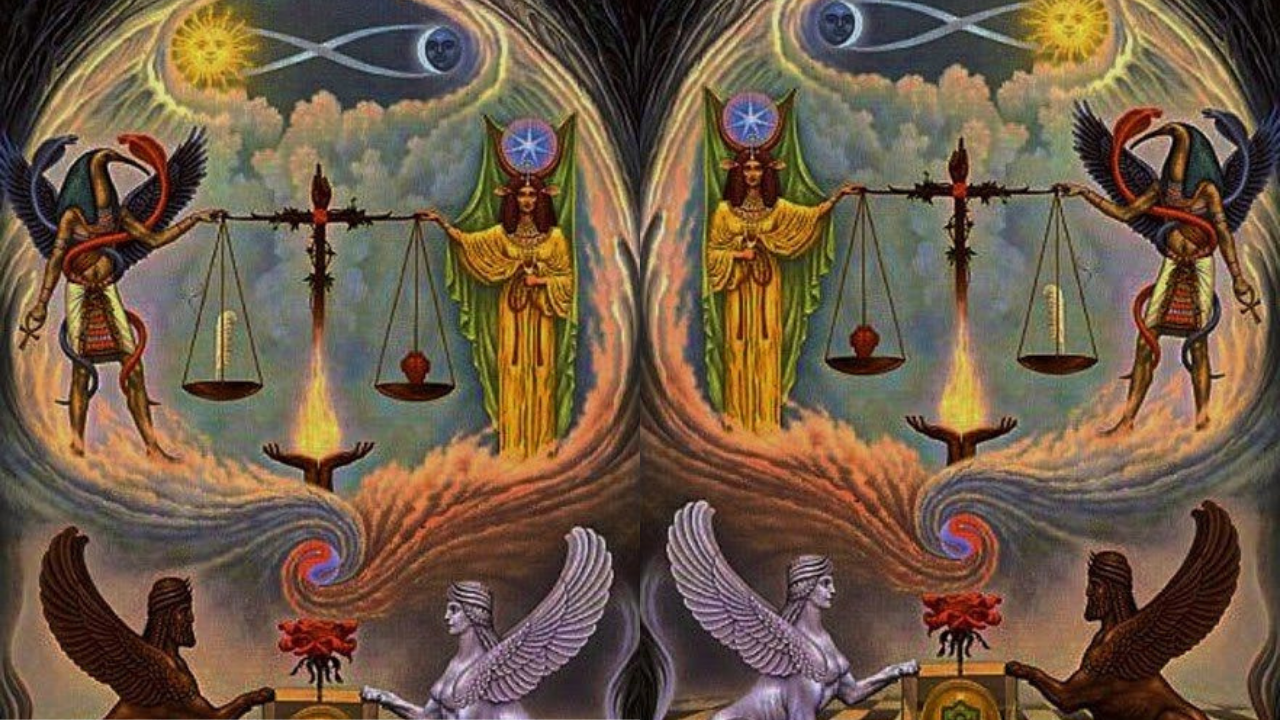 Understanding
On the final day of this course, we will bring all the concepts from Day 1 & 2 together for full mastery of how to Make Manifest. On Day 3, you will gain a wholistic understanding of how to bring all that you desire spiritually & physically into manifestation. You will discover the proof that all things you seek for are also seeking you.
Example Curriculum
Available in days

days after you enroll

Module 1: Knowledge
Available in days

days after you enroll

Module 2: Wisdom
Available in days

days after you enroll

Module 3: Understanding
"Fuck Woke, Do Work" -Dream Wise
M&M's "Magick, Motivation, Meditate, Move Mountains & Make Manifest" - Wise Family
"Feeling Good is The Work!" - Dra Wise